DIANE MICHELLE
310-475-2111
For additional information, E-mail:
Diane Michelle or www.cesdimaging.com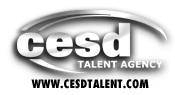 Home Studio MP3s or Burned CDs Fed Exed
Now that you've listened to what's inside Diane Michelle, check out Diane's client list

To see and hear Diane's Andrews Sisters style group, THE GOILS, click here.


Listen to Diane's daughter NICOLE ANDREWS
(C.E.S.D. Youth Division: 310.475.3336)
For voice-over information and a free CD:
CESD
10635 Santa Monica Blvd.
Los Angeles, CA 90025
(310) 475-2111
Please check back frequently, for updates and surprises!